A Muslim Daughter, Her Christian Mother, Their Path to Peace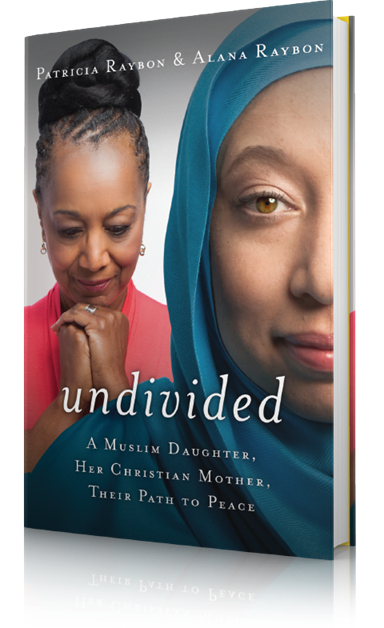 "Mom, I have something I need to tell you…"
They didn't talk. Not for ten years. Not about faith anyway. Instead, a mother and daughter tiptoed with pain around the deepest gulf in their lives–the daughter's choice to leave the Christian faith and convert to Islam. Now in Undivided, the two journey through a struggle to heal their divide, facing their deepest question: Can they learn to love each other in a whole new way?
"Powerful. Beautiful – Rabbi Samuel E. Karff
"I was riveted to the end. As fresh as this evening's news…it's going to make a huge impact." – Jerry Jenkins, Novelist and Biographer
"Intensely personal and deeply spiritual." – The Rev. Mike Cole, General Presbyter
"Brave. A must read." – Rev. Dr. Brenda Salter McNeil, Reconciliation Studies Professor
"Undivided left me gutted–in a good way. Help for every one of us who finds ourselves facing the inexplicable differences between ourselves and our loved ones." — Elisa Morgan, Author: The Beauty of Broken
"Engaging. Fascinating. Highly recommended." — CBA (Christian Booksellers Association) Retailers
DOWNLOAD A FREE DISCUSSION GUIDE HERE